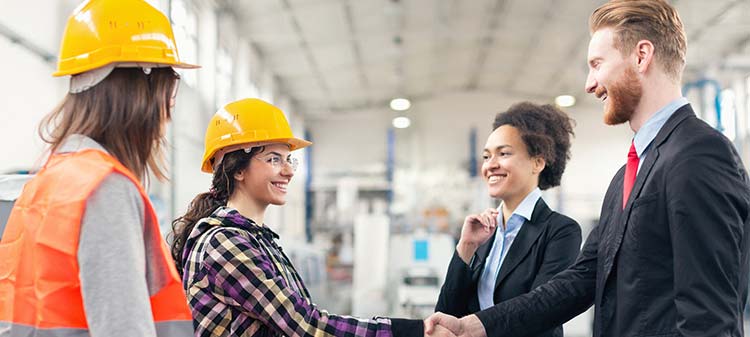 We are dedicated to creating an entrepreneurial environment; our employees are empowered to come up with ideas that can positively impact our business and then to put those ideas into practice. Our employees can grow and advance in their current lines of business and can also learn and develop. While our operations range from our corporate offices to distribution centers, our core values of Integrity, People, Customer Service, Entrepreneurship, Performance and Social Responsibility bring all of us together.
Entrepreneurship & Advancement
Our employees are our most valuable assets. Richmond Logistics has an entrepreneurial environment where you have the tools and flexibility you need to perform, and where results and achievement are recognized. When efforts continue to support the company's goals and values, you'll find it easy to advance in your career. There's so much room for opportunity and growth as the company continues to broaden its reach. Put in the work, and it will pay off.
Challenge & Appreciation
You embrace challenges. Just like us, you're fueled by them. You're a hard working, critical thinker who is quick on your feet and driven by results. You're exactly the talent Richmond Logistics is looking for.
We value our employees, and leadership works hard to instill trust, knowing together we can affect change as we work toward continued growth.
Stability & Reward
Richmond Logistics is committed to the individual success of its employees. Our environment fosters ownership and advancement, providing job stability for the people who give it their all. Our competitive compensation ensures you have what you need to support your personal goals inside and outside of Richmond Logistics